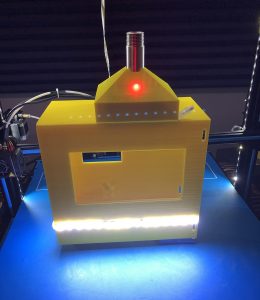 Matterport completely dominates the world of 3D for use in real estate and now Engineering and Surveyors are grasping the enormous cost effective solution this camera offers.
Only with a Gibbet Mount™ system is it possible to lower a Matterport camera into a man hole or subterranean environment effectively. 
Not only have we figured out how to safely and effectively deploy a Matterport in a downward configuration, we have included a full array for built in equipment to maximize it's effectiveness. LED Lights, Ground Proximity Sensor, Long-Life Lithium Battery, Operator facing depth Indicator.
Our production methods use 3D Print technology so as to make this system not only rugged, but affordable to the thousands of Matterport Users of the world who are looking to expand their business.
First EVER manhole scanned with a Matterport camera using Gibbet Mount™

"Our engineers love the virtual walkthrough we get from the Gibbet Mount camera system. It's almost as good as being there. For designers like me I find the point cloud generated from the Matterport camera images invaluable. We can insert the point cloud right into our design software like Revit or AutoCAD where we are able to see, measure, and design around ALL of the existing conditions. Replacing the method of capturing hundreds of photographs and field measurements, and really streamlining the design process. The GibbetMount has been a game changer, allowing John to now capture previously challenging or impossible areas to include. Areas that are important for our design work yet difficult and even dangerous to access particularly to photograph and document.