High Rise camera stands - $ 1,080 / $1,368
Reversible Tripods

- $1,368 / $1800
Rock steady higher elevation scanning. Our 3-point positive locking camera mount is compatible with all 3/8" threaded camera mounts such as Leica's BLK 360. Available in 14' and 24' adjustable heights. Through partnering with American Grip, the exclusive manufacturer for Gibbet Stands™ we've attained heights in camera placement never before seen for use with Matterport cameras.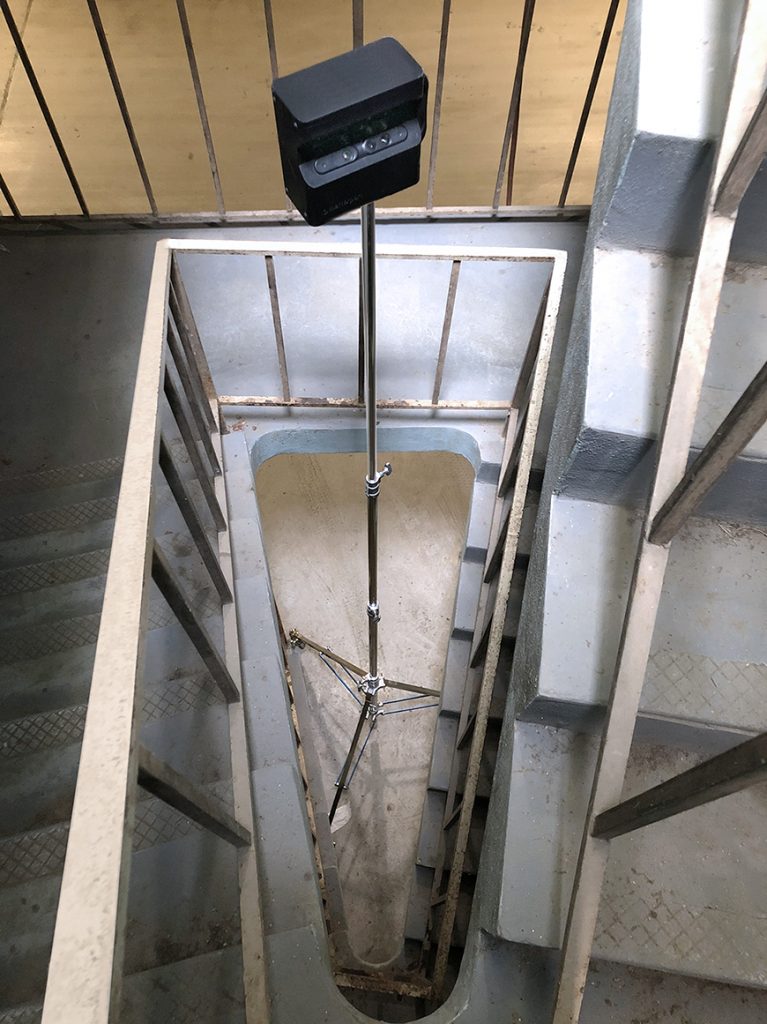 You already own most of what is needed to be the lead Data Collection agent for Engineering and Surveying firms, public municipalities and hopefully soon – our U.S. Military.
Why be an also-ran, and fight for the narrowing margin of some real estate agent's marketing budget competing with the Scan-O-Matics of the world ?
You've got questions, we've got answers.
If you don't see it here, send us a message.
Are these devices Patented ?
A number of our products have never existed before such as GibbetMount™, SubCam Mount™ and a reversible line of tripods – Summit14′ & Strato24′.
All of these products are Patent Pending review by the U.S. Patent and Trade Office.
Is there a warranty included?
Our products are as rugged as a Lumberjacks seat cushion.
We absolutely do not cover any damage to your Matterport camera whether or not you misuse our devices.
While we make it very hard to do, if you drop your Matterport into a Sludge Tank, she's gone Son.
We will replace any of our products if they prove defective upon receiving them.
How long does it take to ship?
Production is ramping up to full-throttle to meet the demands of 2019.
We expect to be shipping all orders by Mid-Jan.
Do you need a licence or any training?
The real beauty of GibbetMount™, is that when used correctly no part of your body breaches the surface of an open manhole, which is a huge deal with OSHA.
We make no claim of being an authoritative body of where you live.
In our experience of working in New England, no special license is required to scan Waste Water Treatment plants.
However, business insurance is usually required as a contractor serving most utilities and engineering firms.

Do you ship internationally?
Of course! All international orders are placed on EXW IncoTerm basis.  This means your freight forward can collect the cargo from our facility.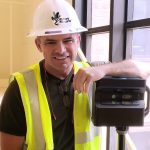 Like a Tunnel RAT, John has happily scurried beneath sewer pipes and scaled dusty smoke stacks to place cameras into position for capturing data for Point Cloud creation, required by Engineers. He routinely goes where most photographers would never consider. This unorthodox behavior and entrepreneurial spirit led to the creation of the GibbetMount™  system of camera deployment.
Available  8 am – 5 pm EST